Respectfully, skulls should never be played with.  As archaeologists, our minds are trained to see things as artifacts, but when excavating burials, we try to be as respectful as possible.  Playing with skulls digitally though – that ain't so bad.  In fact, it's very cool!
The Smithsonian National Museum of Natural History has a Mystery Skull Interactive, where you can learn the differences between different human species, teaching you to identify them based on certain characteristics such as the size of faces, brow ridges and brain cases. Good times for kids of all ages… Thanks to ArchTools for posting this on Facebook!
I wish there was a similar database for prehistoric Caribbean folks; it would've been a great tool for SVG Digs.  What do you think about this guy (see below)?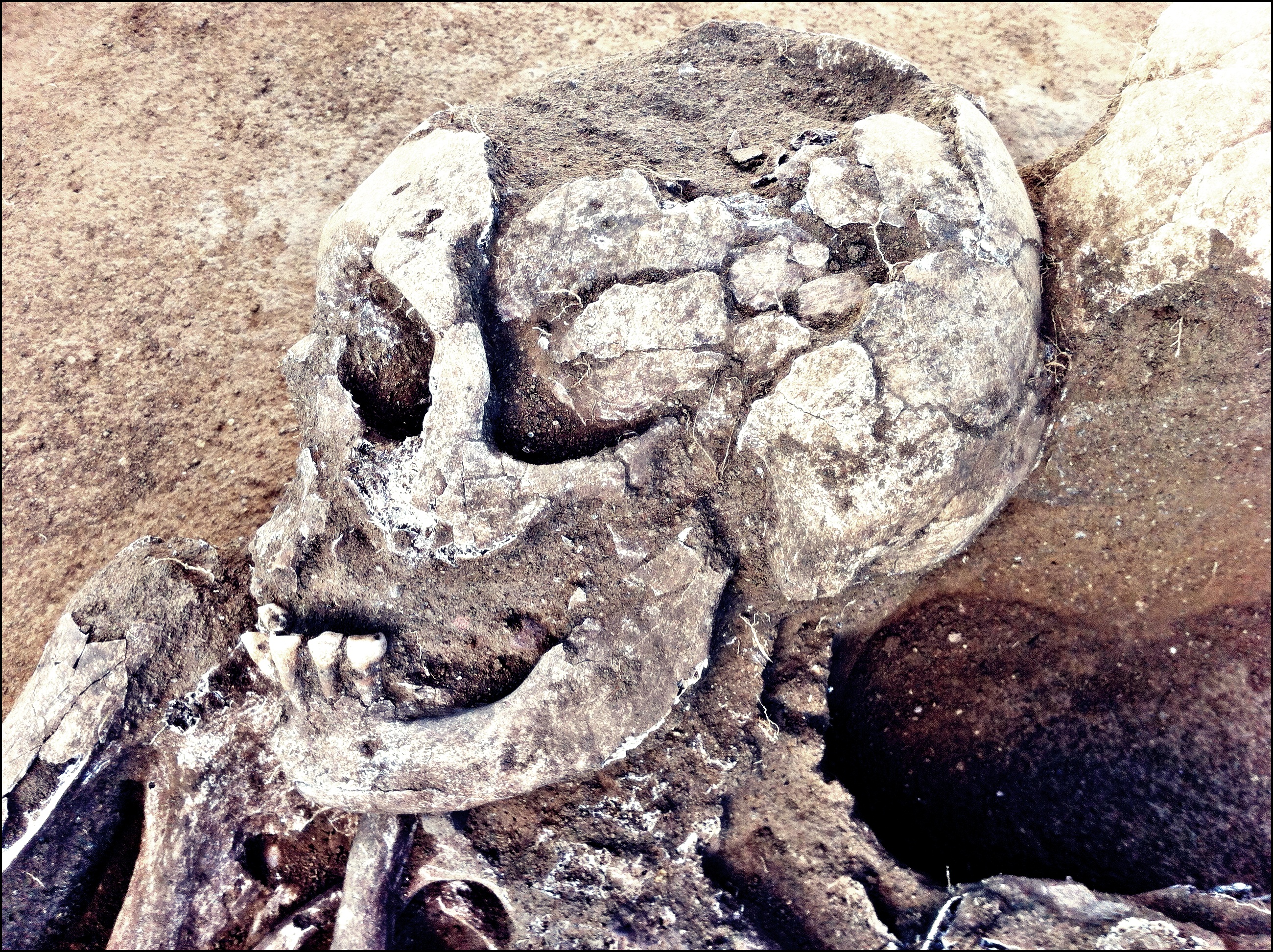 SHARE THIS: