Circle is proud to sponsor three upcoming conferences in our local/regional community. If you see one of us with our swag, please come say hello!
March 10, 2018 – BCAPA Annual General Meeting at Harbour Centre, Vancouver, BC

April 27, 2018 – ASA Annual General Meeting and Conference Friday Night Public Lecture at the TELUS Centre, Edmonton, AB. Circle staff are working on a paper to submit and present on April 27, 2018 at The Lodge Snow Valley. Check back for more information!

May 2-6, 2018 – 51st Annual Meeting of the Canadian Archaeological Association, Winnipeg, MB. Circle staff will also be making a presentation on some recent research – TBA!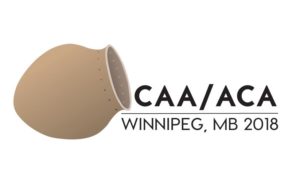 SHARE THIS: