By: Shannon Wright
To be an archaeologist, a degree is definitely required; how many is the real question. The answer to that is simple; it depends on what you want to do.
Starting out, a bachelor's degree is all you need. But a bachelor's in what you ask? Well, archaeology or anthropology is an excellent place to start, but taking some electives in related subjects such as environmental science, geology, and even geography won't lead you astray. Your bachelor's degree is where you will cultivate the pillars of your archaeological knowledge and lay the foundation for your future career in CRM (Cultural Resource Management).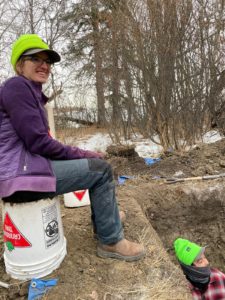 If you go to school at the University of Calgary or Alberta and study Canadian archaeology, you will learn such useful things as lithic analysis, feature identification, and the cultural history of this province. However, many of you won't study Canadian archaeology, and that's okay too. I myself studied Near Eastern archaeology, and while it was fascinating, it doesn't relate to my career in cultural resource management. That being said, I learned Canadian archaeology, on the job, from great senior archaeologists who have so much knowledge and wisdom to impart. Quite honestly, there are huge aspects of this job that cannot be learned in the classroom. A classroom will not teach you how to hike through the bush, how to navigate, or how to dig a fast and effective shovel test, but those things will come time.
One of the more essential aspects of your undergrad is the field school. Multiple field schools in Canada will give you a taste of what an excavation in CRM is like. You can learn gathering lithics, recording stratigraphies, level notes, and trowel versus shovel shaving are all taught. Here you will learn if excavation is for you. If it is not… don't worry. There is always survey! Of course, you can also go to a field school outside Canada, which many people do. This won't educate you on the ins and outs of CRM work, but it's fun and totally worth it! You learn a lot and experience a new culture and style of archaeology all at once. What could be better?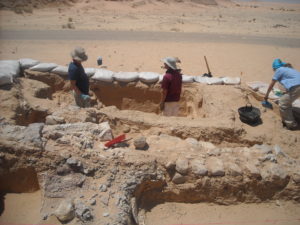 So you have completed several years in archaeology working as a field assistant or supervisor. What's next? It's time to level up. In most of Canada, to become a Permit Holder (an archaeologist who gets to lead projects), you need a Master's degree—completing a Master's shows that you can handle a large scale project. Moreover, it demonstrated your ability to think critically, gather and analyze data, isolate the important information, and succinctly discuss your results, all within a certain time frame (theoretically). Getting a Master's also proves that you are willing to put in the time to level up and that you are a well-rounded archaeologist.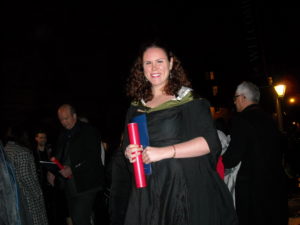 But what if a Master's isn't in the cards for you? Can you still level up? The answer is yes… just not in Alberta. In British Columbia, no master's is required! Instead, the Archaeology Branch uses a system of Field Directors working in tandem with Permit Holders to get the job done. Becoming a Field Director in one of the three regions of BC requires an application to the Archaeology Branch, listing all your relevant experience, including supervisory days. Unlike Alberta, in BC, Permit Holders don't have to be in the field, so Field Directors are their eyes and ears on the ground! Once you are a Field Director, the next step up is to become a Permit Holder, which again, you don't need a Master's to acquire.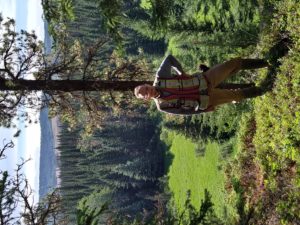 There are many routes to becoming an archaeologist, but they all stem from the same thing; a passion for culture, history and a desire to learn. No matter what you end up doing in the wide world of archaeology, the best foundation is always a degree. My advice is to immerse yourself in whatever opportunities come your way. If you are open to new ideas, are willing to learn, and strive for greatness, you will achieve your goals one way or another.
SHARE THIS: