Written by: Erika Sutherland
So, you need an archaeologist? 
If you are reading this, then you've likely encountered the term HRIA or AIA and been referred to a professional archaeologist, aka someone who works in Cultural Resource Management (like Circle CRM Group – it's right in our name!). This would have likely come out of dealing with legislative requirements under the Historical Resources Act in Alberta, or the Heritage Conservation Act in British Columbia. Circle operates in both Alberta and BC, and we are well experienced dealing with both provincial regulatory branches.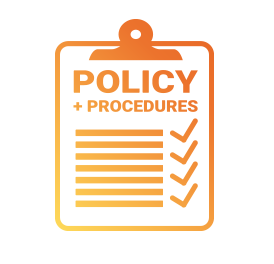 How do these Acts affect development timelines?
In Alberta: 
A Historical Resources Impact Assessment (HRIA) may be required if any development will threaten Alberta's historic resources, which can include archaeology, palaeontology, historic structures, and Indigenous traditional use sites. To determine if any resources may be impacted, an archaeologist can conduct a desk-based assessment; depending on the size, extent, and complexity of the project, this first step can be completed within days, thereby quickly flagging any potential conflicts that may affect development timelines.
Subsequently, the archaeologist will submit a Historic Resources Application to the government. Again, depending on size, extent, and complexity, this application can take anywhere from a couple of weeks to 3 months to be reviewed, processed, and a response issued. The type of responses issued include: Approval, Approval with Conditions, and Requirements. If there are conditions or requirements issued, a Historic Resources Impact Assessment (HRIA) will likely need to be carried out. An archaeological permit will need to be obtained by an archaeologist who is eligible to hold a permit in Alberta; this process takes about ten business days to be reviewed and granted by Alberta Culture. 
Once the archaeologist has the permit in hand, it is field work time. The duration of fieldwork is dependent on several variables: the size of the development area, the proximity of known archaeological resources, access to the development area, type and number of historic resources encountered, and the weather (winter conditions provide additional challenges). Once fieldwork is complete, and any historic resources are fully mitigated or identified, the results are written up within a final report and submitted to the client and the government. Review and approval can then take anywhere from 4 to 12 weeks before the final Historical Resources Act Approval is issued.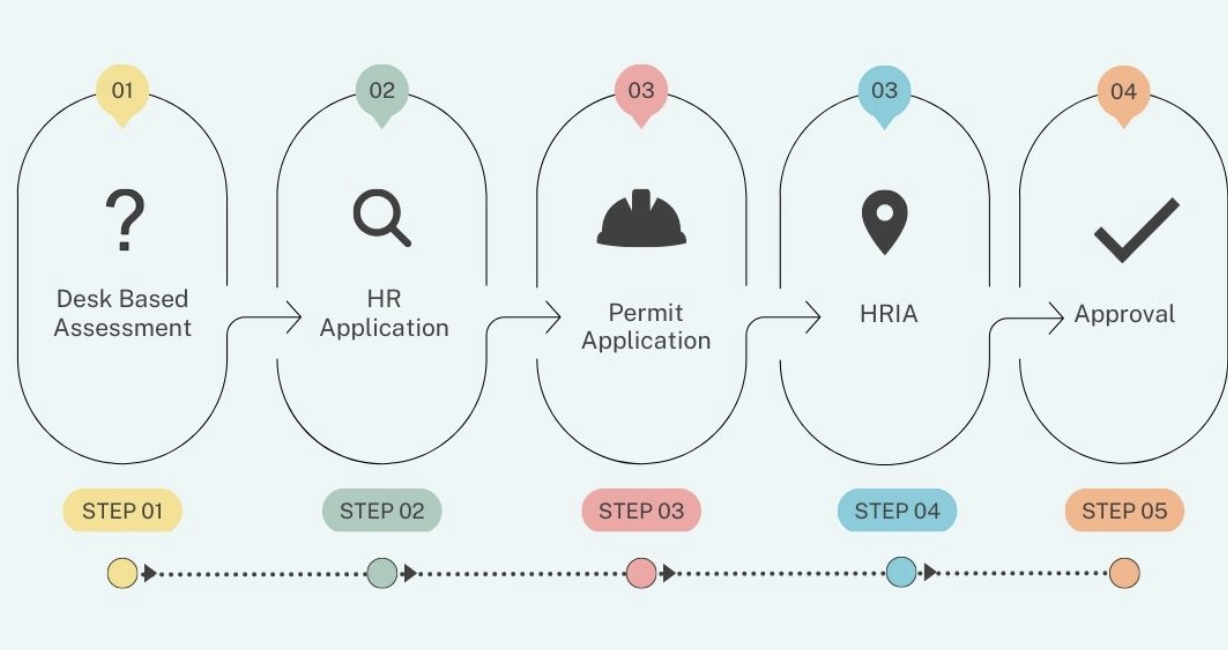 In British Columbia:
An Archaeology Overview Assessment (AOA) is the initial desktop assessment that is conducted to identify areas that may have high archaeological potential where fieldwork should be conducted. This process can take up to 1 week for an archaeologist to conduct. A Preliminary Field Reconnaissance (PFR) project or an Archaeological Impact Assessment (AIA) are the fieldwork assessments that parallel Alberta's HRIAs.
Prior to fieldwork, just as in Alberta, a permit must be obtained by an eligible archaeologist. There are three types of permits that are issued in BC: a Heritage Inspection Permit (HIP) can be obtained for  a single development project, or a Multiple Assessment Permit (MAP) which is applicable for several areas over a longer period of time, like a large-scale forestry project. Finally, if a known archaeological site will be impacted by the development, then a Site Alteration Permit (SAP) is required. During the process of the permit review for SAPs and HIPs, the Archaeology Branch sends a notification to all of the First Nations whose territory overlaps with the development area; they have 45 days to review and comment on the permit. For MAPs a, Notice of Intent is issued to the affected First Nations 30 days prior to the commencement of fieldwork. The most common comments are about field methods, a request to participate in the fieldwork, or to request copies of reports. At the moment, permits take between 35- 43 weeks to be issued. Yes, you are reading that correctly!
Fieldwork in BC is similar to that in Alberta, and can vary in the time it takes and what is found. Afterwards, a final report for every BC permit is written and submitted to the client and the government. The report contains the details of the archaeological investigation and archaeological recommendations. At this time, we don't have a precise timeline for the BC government's review and approval of final reports. 
The regulatory processes in Alberta and BC are controlled in a similar way, to protect the heritage/historic resources and to maintain the standard of work conducted by archaeologists. In Alberta, the regulatory process can add approximately 15 weeks to a project requiring field assessment, and in BC, the process can add 43+ weeks to a project. 
Our aim as consultant archaeologists is to do the job right as efficiently as possible, to avoid any delays for our clients and to mitigate any potential risks through understanding them and communicating them clearly with interested parties. We can accomplish this by having a comprehensive understanding of the regulatory process and identifying the areas where heritage assessments are needed.
When in doubt, get in touch! The earlier the better to stay ahead of the game.
SHARE THIS: