This month, we sat down with Tyler to ask him some hard-hitting questions about his career in archaeology, his dream travel plans, his #1 piece of field equipment, and more! He is a Supervising Archaeologist with roots in Vancouver Island, but this guy has worked in various locations across Western Canada (including southern and central Alberta, southeast Manitoba, and the Peace region of northeast British Columbia). When it comes to life outside of archaeology, Tyler is a "Magic the Gathering" competitive champion, PADI certified scuba diver, jazz musician and a former soccer pro (ok, we use the word pro loosely 😜). Currently, Tyler is working on his Master of Heritage Resource Management at Simon Fraser University.
What made you first pursue archaeology as a career path?
I have always had an interest in history, originally attending university with this as my major. In my first year, I took an anthropology class and really enjoyed it, so I decided to make it my minor. As I took more courses, archaeology became more of a hands-on way to interact with history, and I enjoyed that element more than sifting through articles for my history classes. After taking a field school, I realized that I also enjoyed the physical elements of the job, and seeing new places is always exciting.
How did you learn about Circle, and what made you want to join our community? 
A friend from field school posted a job posting on their Facebook when I was having issues at another job. The atmosphere at Circle is much different than larger companies, and the sense of community is certainly a benefit.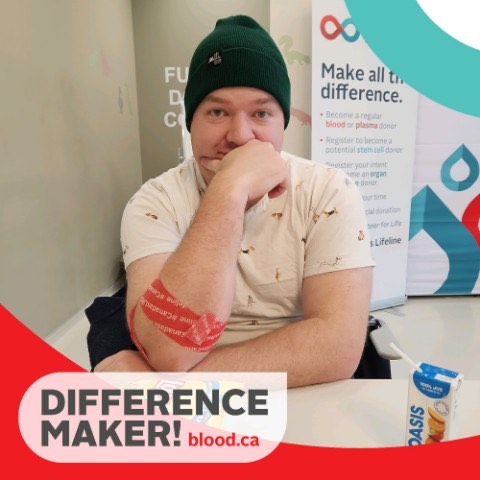 If you could travel to a country specifically to do archaeology, where would it be?
Having never left the country to do work, I would love the opportunity to do it anywhere. I really think the project is more important to me than the location itself. If I was just walking through fields somewhere doing the same stuff I am doing here, I don't think that would be very tempting. Somewhere with good scuba diving would be great too – that can save anything!
What is one piece of field equipment that you absolutely cannot live without?
My Dunlop rubber boots. They can be a little hot some days, but I hate having wet feet if we need to cross a swamp. Investing in these boots that have lasted me longer than any of my pairs of regular boots is one of the best things I did.
How would you spend your evening if you were in a cabin with no cell service and little internet?
If I was alone and prepared, likely reading a book or painting board game miniatures. With a group, I am always down for a game of cards or whatever people have – I will literally try any game at least once.
Care to share any nicknames that your fellow arkies lovingly refer to you by? 
Some of them have called me Ty-Ty in the past, but mostly just to have fun spelling it with all of the different ways one could spell Ty (Tie, Thai etc). 
Thanks, Tyler! Until next time. 👋🏼
SHARE THIS: