Amanda here! 👋🏼 After lots of investigating and coordinating, we're back again this year with the gift guide you didn't know you needed! If you struggle to think of gifts for all of the archaeologists on your list, don't you fret because Circle is here to help. We asked our team for a list of their favourite things this season, so these recommendations are very much tested and authenticated with the Circle seal of approval. Here are our top 10 picks for the site sleuth, trail scout, avid adventurer and anyone else on your list.
Puzzles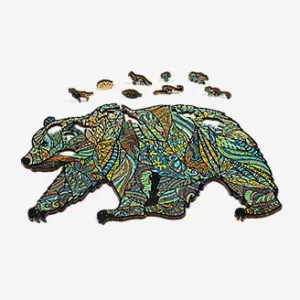 It seems that we have a lot of puzzle enthusiasts at Circle, as they were recommended by several of our staff. Personally, I find them mind-numbingly boring, but even I have to admit that this wooden bear puzzle looks pretty fun!
Beeswax Candles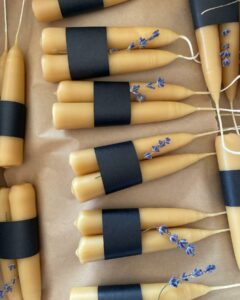 What are the benefits of beeswax candles? You'll have to ask our co-worker Sydney. Fun fact: she has her own candle making business as a side hustle, and we are so proud! Check out Howl Candle Co here, and while you're at it, make sure to peruse her beautiful cards as well.
Weighted Blanket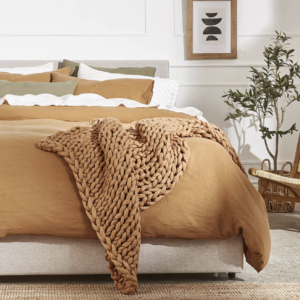 Weighted blankets are super popular right now, and for good reason. Known to improve sleep quality and anxiety, these cozy sidekicks do more than just keep you warm. I have to admit, I didn't know that until one of our Circulars suggested them…but now I'm sold. We recommend this woven weighted blanket from Canadian-owned and operated company Silk & Snow.
Indigenous Box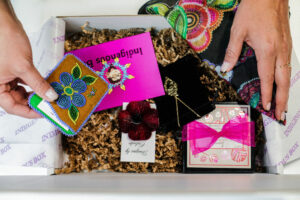 We love to give Indigenous Boxes as prizes to our staff throughout the year. One of these boxes would be a unique gift for anyone on your list, and it is a great way to support Indigenous entrepreneurs. Even better, you can choose from ready-made boxes or build your own depending on what size box you want to gift. There are so many fun things to choose from!
Stanley Thermos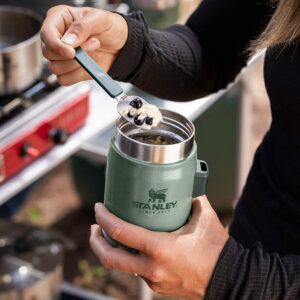 We love anything Stanley branded, and you can't go wrong with the Classic Legendary Food Jar, which will keep your lunch warm on the coldest end-of-season field days (much like the ones we had this year). Stanley's classic Hammertone Green colour is where it's at. 😎
Alder Apparel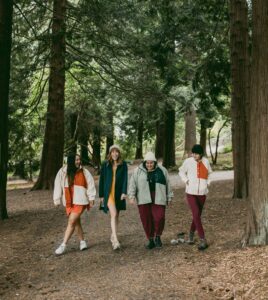 Alder Apparel has been a BIG hit for our staff this year, as their clothing has been great in the field, and we also appreciate their inclusive sizes. We particularly recommend the Open Air Pants which are both flexible and durable while scaling deadfall in the forest—also note the convenient d-ring to clip your bear spray to. You always have to have the essentials!
Ramen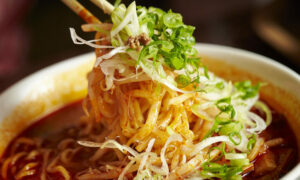 Our co-worker Kyle has recently become obsessed with ramen (can we blame him?), and is working on perfecting his home recipe with his daughter. For the Kyles in your life, we recommend this ramen variety pack so they can explore new fun flavours.
Tea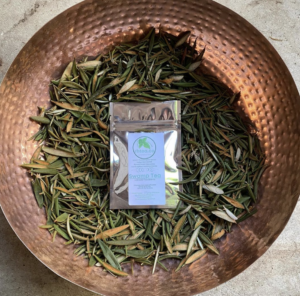 We have many tea lovers on our staff, but we wanted to recommend something a little different for the food/drink section. This tea from Raven & Hummingbird Tea Co is made from one of the plants that we see regularly in the forest—Labrador Tea.
Chest Harness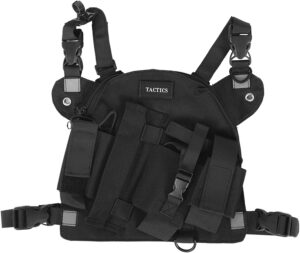 Our archaeologists have lots of devices to carry in the field, including an iPad, GPS, radio, and InReach. This chest harness has become popular among our team, as it makes all of our devices easily accessible and harder to lose. A win win, in our opinion.
Cookbooks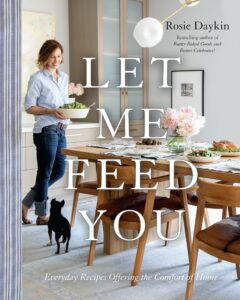 Cookbooks are always an amazing gift for friends and family that enjoy being in the kitchen. This cookbook from Rosie Daykin was a gold winner in the Taste Canada Awards in 2020, and it also happens to be one of my favourites (I probably make the turkey chili recipe every two weeks). If you want recipes that are as good as they look, this is the cookbook you want.
As you can see, we like to provide a substantial amount of variety in our annual Circle's Favourite Things gift guide. If you end up choosing anything off of this list, we'd love to hear! Comment on our Instagram post what it was that you secured for a friend, and don't worry, we'll keep your secret. Have yourself a happy holiday season, and we'll touch base in the New Year.
SHARE THIS: